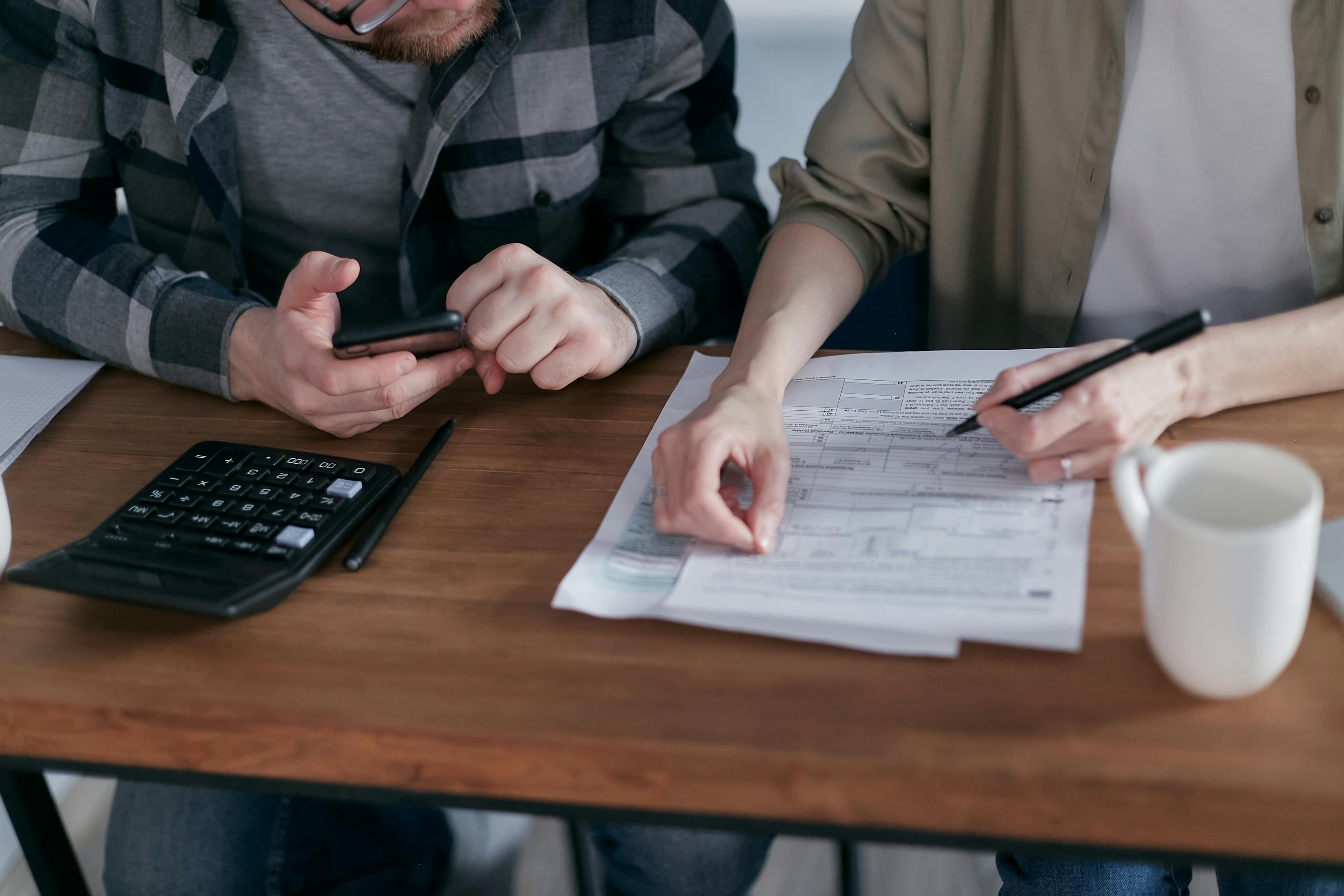 17 fun Christmas decoration ideas to add sparkle to your home
It is the season to decorate your home with all the splendor of Christmas. I personally love decorating for the holidays… pulling out all those bins of forgotten decorations… discovering new items I've bought throughout the year… and falling into deep nostalgia. Decorating for Christmas is almost as much fun as Christmas Day itself. It truly is a special time of year and making your home special will warm the hearts of your family and friends…and create wonderful memories.
I love to decorate for Christmas, it seems that Christmas has exploded in my house… but in a good way! 🙂
So… I have listed 17 ideas to decorate your home for the holidays. I hope you find at least one new idea for yourself… and maybe some will inspire you with a whole list of original ideas!
1. Light up your Christmas tree
It's easy to put lights on your Christmas tree… but take tree lights very seriously in my house. My husband wraps each individual branch and branch with lights. Yes, it's a bit tedious… but the result is impressive. Hey, you're going to be staring at that tree all month… take the extra time and really make your tree shine… literally.
2. Decorate the railing of your staircase
This is a given, but it amazes me how few actually do it. Every time you see beautifully decorated houses in magazines, you see this grand staircase swathed in garlands and lights. Is awesome. And it can have exactly the same effect in your home. It is easy! Wrap your handrails with garlands. You can go cheap and use the standard green garland in a box…or you can go all out and get a more realistic garland. Regardless of what your budget can handle… do what's best for you. Now, wrap the garland with white lights. It doesn't matter what kind of garland you use…because once those lights are on…wow! But don't stop there! Tie a pretty bow of Christmas ribbon at the bottom and top of the railings. And if you have enough tape, wrap the tape loosely around the rail. Don't wrap the ribbon exactly as you wrapped the garland…offset it a bit. Now, you are really decorating!
And if you're inspired… grab some sparkly Christmas ball decorations and hang them on your garland up the stairs. Bet you didn't know your house could look so luxurious!
3. Add Christmas bows
I add bows made from all kinds of Christmas ribbons all over my house. On the stair railing, on my wreaths… on the ends of my draped garland. On doorknobs. I attach them to my house outdoor lights. I add a big Christmas bow just below my angel on my Christmas tree. And for my second tree (yes, my second tree) I have a large 2-ribbon tree topper bow.
4. Hang wreaths on the windows
It is common to hang wreaths on the front door. But I love to hang wreaths on my windows. I'm not talking about just on the outside of your house. I also mean inside. I don't hang wreaths in all my windows… I pick a room that needs a little more Christmas spirit and hang one in every window. I also hang a wreath over the fireplace. And another one on my book shelves. And guess what… I add ties to all of them.
5. Greet visitors with some fun
All formal decor stuff is nice…but don't forget to add some character and fun to your rooms. Especially in your house. Find something that makes you smile and place it where people will see it as soon as they walk into your house. I found this Christmas centerpiece that is made from holly leaves, berries, and 3 gingers stacked up. It is adorable! It makes me smile and I put it on a table in my foyer. Now, I enjoy it when I come home… and others can enjoy it when they visit. It's silly and I love it!
6. Create memories with small decorations
Growing up, I always remembered my mom's little Christmas trinkets. Like snow globes and funny snowmen. I didn't really follow the tradition when I had my first children. But my mom gave me silly little items every year. And over the years, my kids ask about some of these items when we decorate the house. I have a little igloo with snowmen that has a little light that makes a fire. My daughter remembered this from last year and she was so excited when she saw it. It's the little things…literally…that can be the most special.
7. Decorate your fireplace mantel
My mantelpiece varies from year to year. I have draped garlands and lights and hangs stockings. I have displayed a variety of different sized candles dressed in pinecones and garlands. I have displayed framed photos of the family. Whatever you decide… just have fun. Experiment. Try different heights of a few different items. Try simple…try messy. Find your style.
8. Add Garland
Like crowns, add garlands everywhere! I wrap garlands on the railings… I frame the doors. I hang fruit garlands above my French doors. I place a garland along the top back of my layers. I even wrap my columns in garlands.
10. Add some character to your front yard
I used to make the "pretty" decoration in my front yard. White lights in the bushes. Garland and white lights around my door. AND IT IS nice. But now, I try to add a bit of fun. Not too much… I don't want my yard to look like I'm having a garage sale just yet! This year I lined my front ride with light up candy canes. So beautiful! I still have my white highlights on everything else…but it's the candy canes that make me smile. And my kids love them!
11. Place wrapped gifts
Wrap the boxes in bright paper… tie them with ribbon… and place them around your house. What fun! I place wrapped gift boxes on my book shelves, some in a blank corner… some under the tree… anywhere you need to add a little holiday cheer. What an easy way to decorate!
12. candles
Oh, the soft flicker of candlelight can really add to the ambiance of a cozy home. I love the look of the candles in the windows. Obviously, don't use real candles for this. I also like to light some candles around my house. The smell of cinnamon and holly is delicious.
13. Fill glass vases with blueberries and glitter.
Bring out those glass vases that just sit in your closet. Fill them with fake cranberries, clear glass rocks, salt, pinecones and/or Christmas balls. Layer and be creative. And then leave these full vases outside. This is a professional decorator trick. It's fast and it looks amazing!
14. Bowl of Ornaments
Take a large bowl and fill it with some of your extra Christmas balls. Or collect a few unique ones that you personally love… and place them in your bowl. Place this bowl in the center of your coffee table or dining room table.
15. Christmas Memories Photos
Take out some of those precious memories of Christmases past and place them in some decorative frames. Shiny silver mounts… red painted mounts. What you want. And place them around your house. You will find that you will begin to remember stories and share these moments with your friends and family.
16. Christmas Hand Towels and Bath Mats
Don't forget the bathrooms! Add a cute hand towel and a Christmas doily. I have a fireplace tissue box that I put in the back of the toilet in the hallway bathroom. Just add a little something.
17. Put your dining table
You may not be expecting guests for dinner, but it's always nice to have a table decorated and set. Bring out your favorite holiday dishes. I have these fun white plates that have reindeer, Christmas trees, and Santas painted on them. I love them! Dress up your table with colorful placemats…place Christmas baubles randomly on the table…place a dramatic centerpiece…and light some votive candles.
As I write this article, I can already think of a few more Christmas decoration ideas. But I have to finish this list at some point. Decorating your home for the holidays can create many wonderful memories that you'll relive every year you pull out those containers. So go ahead! And happy holidays!
Oh…and don't forget to hang jingle bells on the doors…and mistletoe above the doors…okay ok I'm stopping!