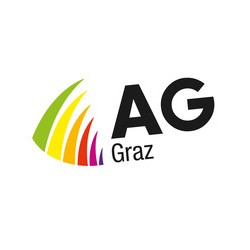 AVISO: Candidate presentation of the AktionGemeinschaft for the ÖH election in 2021
"You are the future. We are your voice. "
Vienna (OTS) – At the press conference on Friday, March 26, 2021, the AktionGemeinschaft will present its three top candidates as well as its election program for the 2021 ÖH election.
Representatives from the press, radio, television and internet editorial offices are cordially invited.
Press conference: Candidate presentation of the AktionGemeinschaft for the ÖH election in 2021
The press conference will be broadcast live.
Photos will be made available after the press conference.
We urge you to keep a minimum distance of two meters to other people on site and to wear an FFP2 mask without a valve. Many Thanks!
Date: March 26th, 2021, 10:00 a.m.
Place: Arkadenhof of the University of Vienna, Universitätsring 1, 1010 Vienna, Austria
Inquiries & contact:
Florida Kleebinder
Press officer
Tel .: 0660 486 22 57
Mail: florida.kleebinder@aktionsgemeinschaft.at