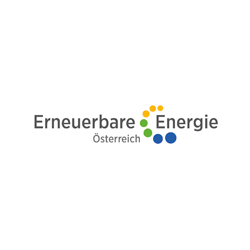 AVISO press conference: Development of the energy transition in the federal states
Study presentation on energy and greenhouse gases by Renewable Energy Austria and the Austrian Energy Agency
Vienna (OTS) – In order to achieve the EU's climate goals, Austria needs the cooperation of the federal government and the nine – independent – federal states. The first part of the study "Climate and Energy Strategies of the Federal States" by the Austrian Energy Agency on behalf of Renewable Energy Austria, IG Windkraft, Kleinwasserkraft Österreich and Photovoltaic Austria presents the historical development and the current status in the field of energy and greenhouse gases at the level of the federal states. The analysis focuses on the areas of electricity generation, energy efficiency and greenhouse gas emissions. One thing can be revealed in advance: a lot still needs to be done in terms of climate protection and the energy transition.
The umbrella association Renewable Energy Austria (EEÖ) and the Austrian Energy Agency (AEA) invite you to a virtual study presentation:
Meeting: Tuesday, March 23, 2021 at 9:30 a.m.
Place: Zoom (link will be sent upon registration)
You can speak to:
– Martnia Prechtl-Grundnig, Managing Director EEÖ
– Christoph Wagner, President EEÖ
– Günter Pauritsch, Head of the Energy Industry, Infrastructure & Energy Partnerships Center at the Austrian Energy Agency
Contact persons from the organizations that commissioned the study will also be present for detailed questions.
We ask you to register for the press conference at office@erneubaren-energie.at or by phone at +43 (0) 1 25 32 113
AVISO press conference: Development of the energy transition in the federal states
Date: 23.03.2021, 9:30 a.m. – 10:30 a.m.
Place: Zoom, Austria
Inquiries & contact:
Renewable Energy Austria
Hannah Hatos
+43 (0) 664 8818 1620
hannah.hatos@erneubaren-energie.at
www.erneubaren-energie.at