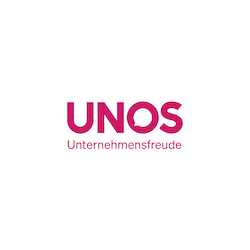 AVISO: UNOS-PK: "Harald, open the money store" – Tomorrow, Wednesday, 10:00 am
With UNOS federal spokesman Sepp Schellhorn and the entrepreneurs David Frühwirth and Stephan Zöchling
Vienna / Austria (OTS) – Many entrepreneurs currently do not know whether their own company will survive this crisis. Anyone who surely survives this crisis, however, their forced representation: The WKO is sitting on a full money store of 1.7 billion euros in reserves and refuses to help with this money. That is why UNOS federal spokesman Sepp Schellhorn calls for:
"The money now has to go where it came from and where it belongs: to the entrepreneurs."
Together with the lawyer Wolfram Proksch and the entrepreneurs David Frühwirth and Stephan Zöchling, Sepp Schellhorn is responsible for the UNOS initiative "Save Austria's entrepreneurial spirit. Dissolve chamber reserves. " in front.
UNOS-PK: "Harald, open the money store" – UNOS demand the chambers of commerce to pay out their reserves to the entrepreneurs
LIVESTREAM on: https://www.facebook.com/unos.eu
Date: March 17, 2021, 10:00 a.m.
Place: NEOSphere Vienna
Neustiftgasse 73-75 / 7, 1070 Vienna, Austria
Inquiries & contact:
UNOS – Entrepreneurial Austria (NEOS)
Lisa Schmidt
Federal Managing Director
+43 699 17144890
lisa.schmidt@unos.eu
unos.eu
goes now