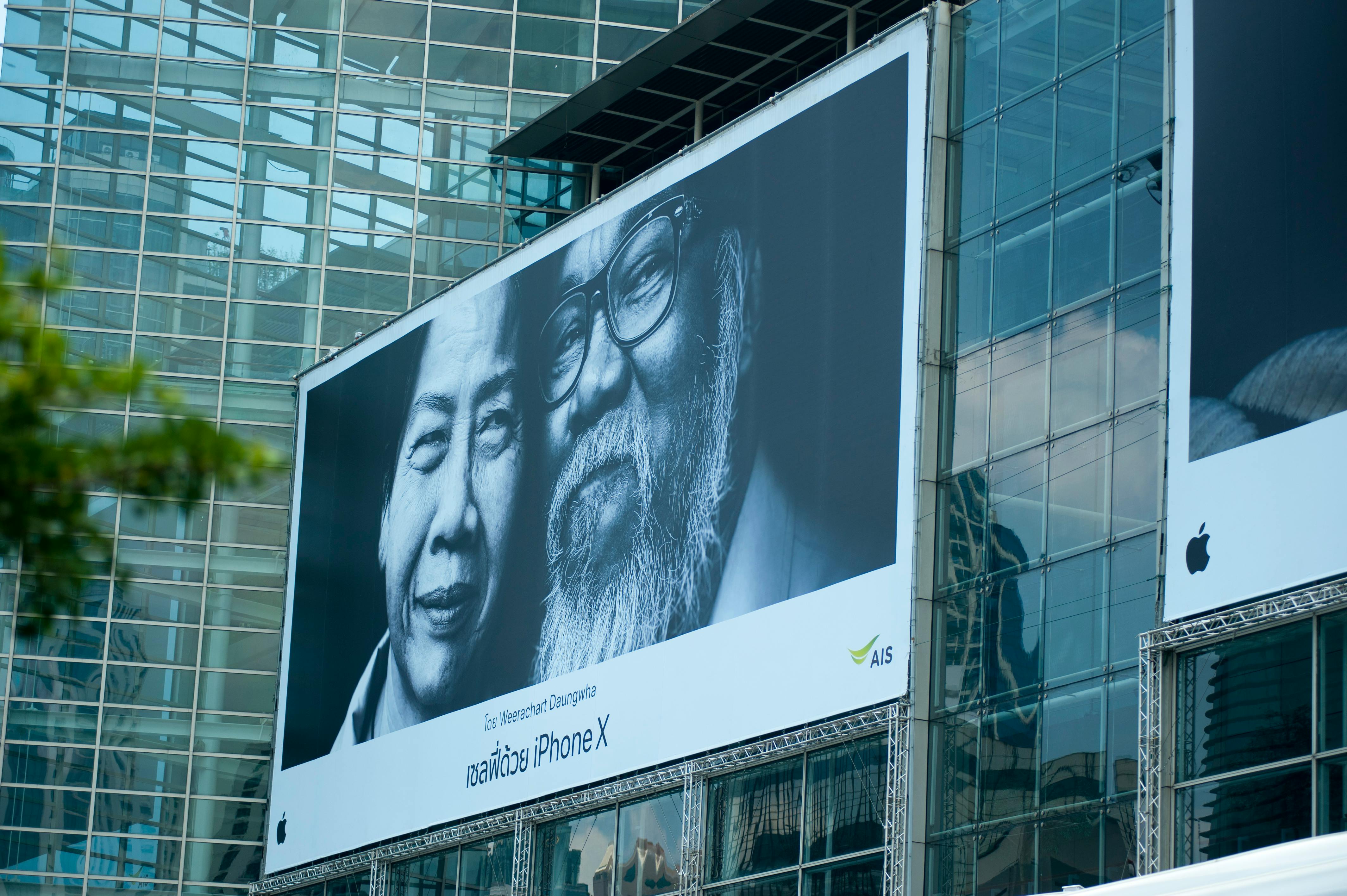 East Carolina's Britt Johnson has been and always will be a pirate at heart
Since October 2003, East Carolina senior deep snapper Britt Johnson has had the opportunity to do something every person should be lucky enough to do at some point in life: live their dream. Johnson's dream, for as long as she can remember, was to be a football player at East Carolina University.
"I've been an East Carolina Pirate for as long as I can remember. I'm 22 right now, so I guess technically I've been one for about 19 years. After being born into such a strong East Carolina family, I didn't ". I have another option and I'm very glad I didn't."
Johnson's parents, Don and Wanda, both ECU graduates, were taking their son to baseball games in Greenville long before he realized what was going on. Don was not only an alumnus of ECU, but had also been a manager during the extremely successful Pat Dye era.
The Johnsons live in Rocky Mount, which is only about a 45-minute drive from Greenville. This has been a convenient place to call home over the years with so many trips the family has made to the Emerald City. Britt loves her hometown, which she refers to as "The Rock," but she also realizes how living so close to Greenville has benefited him in that her family can attend the games. she.
His younger brothers, Will (19) and Grant (16), are both die-hard Pirates, but also pursue athletic dreams of their own. Will is a baseball player at Barton College in Wilson, which is about 30 minutes from Greenville, while Grant plays various sports for the Rocky Mount Gryphons. However, despite some conflicts, they can take advantage of most of their big brother's games. This means a lot to his "older brother" and is something he definitely doesn't take for granted.
"It's a great feeling on Saturday to look out into the stands and see my brothers Will and Grant dressed in their purple and gold and see them cheering me on and supporting me as I'm living my dream."
Johnson also values ​​the presence of his grandparents at his games, but more importantly the support they have always given him.
"It's also been great to see all my grandparents at my games."
Jack and Doril Henderson, his mom's parents, haven't missed a game.
"Since I've been on the team, they haven't missed a game and they also made sure to join the Pirate Club. They are, without a doubt, die-hard pirates."
His father's parents, Donald and Mildred Johnson, also support him.
"They have supported me throughout my life and have followed all of my athletic endeavors. I am extremely grateful for that."
This proximity to East Carolina has allowed the Rocky Mount native to miss just three Pirates home football games since 1987. Britt's earliest memories of attending an ECU game are from that season.
"The first game I remember going to in East Carolina was in 1987 when ECU played Florida State. What I remember most is wanting to leave the game with 12 minutes left in the first quarter. My dad sure didn't leave. for that to happen and I'm glad it didn't because now I would never think of leaving a game early."
After graduating from Rocky Mount High School, the former Gryphon center and safety center knew he would attend East Carolina to pursue his lifelong dream of playing football for his beloved Pirates.
Due to his lack of size, the 5-8, 223-pound Johnson knew his niche would be deep center. After coming to ECU, he went out twice for the team, but was unsuccessful each time. Frustrated, the die-hard Pirate contemplated losing his dream, but he knew he couldn't give up because that's not what Pirates do.
On September 30, 2003, Johnson was attending East Carolina's Tuesday night home game on ESPN against the Houston Cougars when his opportunity presented itself as a result of an injury to the Pirates' starting safety center.
"Brandon Howard, our long snapper, got hurt that night," Johnson recalled. "We saw him limp off the field and he didn't come back. After the game I went and waited in the locker room and he told me he tore his ACL."
"A couple of days later, I walked over to Coach McManus's office. He was the special teams coach at the time, but he wasn't in his office, so I gulped and said, 'Well, I've got to go to him. Big dog.' So I went to John Thompson's office and when I walked in I started to introduce myself and he was like, 'Britt, I know who you are. We were just about to call you.'
"He told me to show up to practice the next day ready to snap for him. I went out, snapped and ended up getting dressed for the rest of the season. I've been on the team ever since."
While Johnson fulfilled his goal of making the team at ECU, might his experience with the purple and gold team seem somewhat incomplete if he never gets on the field to play a moment?
"Not a possibility. I'd certainly love to be able to break out next year as a senior if I get that chance, but if not, I can still walk away with my head held high knowing I've fulfilled my childhood dream. It's just great to be a pirate from East Carolina.
With Johnson's senior season on the horizon, he reflected on his fondest memory as a member of the East Carolina football team.
"Hands down my favorite memory as a player was walking into the locker room before the Carolina game and seeing my jersey and pants sitting in my locker, knowing I was about to put on the jersey I'd dreamed of wearing all my life. jersey, running through the tunnel with the smoke and hearing 46,000 fans screaming at the top of their lungs for you, it was a feeling that I had never experienced in my life.
He can't wait to experience that same feeling six more times before his playing days are over.
Being such a lifelong and uncompromising Pirate, Johnson is sure to have great Pirates memories (games, seasons, players) in addition to his days on the team.
"My favorite memory as a fan by far was experiencing the entire 1991 season and being able to see the comeback in the Peach Bowl against NC State."
"My favorite ECU player would have to be Jeff Blake. He's the first quarterback I really remember seeing in his entire career. The quarterback that took ECU to the promised land in 1991!"
During his time at East Carolina, he was not only able to live out his lifelong dream of being on the Pirate soccer team, but also made great friends through soccer that he will never forget.
"My most lost memory is probably not seeing the guys I've seen every day of my life for the last four years. Our friendships will last forever, but it won't be the same. I play knowing you're about to go into battle with your brothers, the feeling of knowing you're willing to die for these guys on the field every Saturday."
As Johnson's time as a Pirates player winds down, he discussed the future of the East Carolina program under Skip Holtz's leadership.
"We're a program on the rise," Johnson said. "Coach Holtz is terrific and he's surrounded himself with a staff that is as good as any we've had here in East Carolina in a long time. Expect great things to start happening here. I just hope everyone gets together and comes along." get on the boat with us. It's going to be a fun ride."
On November 11, 2006, East Carolina will host the Marshall Thundering Herd on Senior Day. One can only imagine the bittersweet thoughts that will run through Britt Johnson's head as she runs into Dowdy-Ficklen Stadium one last time.
"It's going to be a very sad day for me. This is a day I've been dreading ever since I came to ECU. Knowing this is going to be the last game of my life is going to be very difficult. I'll probably be in tears and grateful for the opportunity I've had." The Lord gave me to be a part of this show. I'll kiss my mom, hug my dad, wave to my family in the stands, and then get ready to beat Marshall. It'll also feel good to know this won't technically be my last! I play at home because I plan on us hosting the conference championship game!"
Unfortunately this dream, like all dreams, will come to an end, but what a dream it was! However, Britt Johnson doesn't want to be woken up just yet, as she hopes the dream she's living will end with the Pirates winning a game of bowling.
However, when the dream ends, you can be sure that this Pirate will bleed purple and sweat gold until the day he dies.