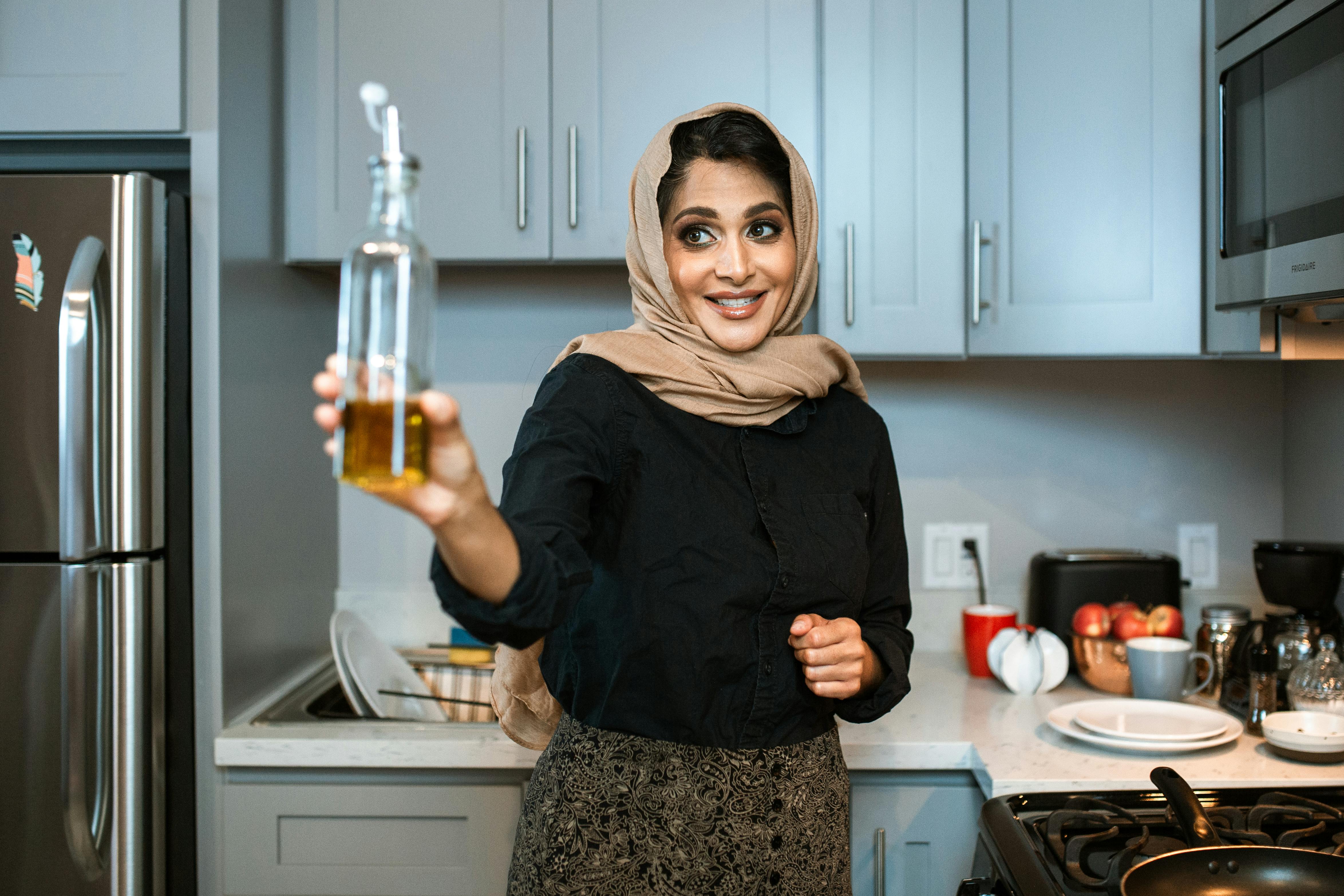 Furnishing the kitchen – the most important task of the design of the catering institution
Furnishing the kitchen is one of the most challenging and important tasks to lay the foundation for the creation of a restaurant, cafe, pizzeria or other catering institutions. Each kitchen demands individual solutions, which depend on the concept of the restaurant, the meals it offers, the expected flow of customers and a number of other criteria.
Furnishing the kitchen professionally requires specialized knowledge and experience, so it is better to let professionals take care of this task or, better yet, buy both the kitchen installation service and the necessary professional kitchen equipment from the same supplier. . . This will save time and money and ensure that the kitchen runs smoothly.

Furnishing the kitchen begins with a plan
A technological plan that meets all hygiene requirements is the company's security checkpoint, which ensures that it will not be necessary to demolish everything when the work is halfway through or just finished, and start construction again.
The most common mistake is that the kitchen is designed last, after the execution of the architectural remodeling of the building and the approval of the design of the premises. Due to the fact that there are no clear legal regulations that define how catering institutions should be designed, what sections they should contain and what the dimensions of the premises and equipment should be, architects often only make a sketch of the kitchen plan, without neither knowing what equipment will be placed there or what meals will be cooked in the kitchen. As a consequence, the plan of the kitchen has to be changed when furniture and equipment are installed, additional entrances are provided for communications and repairs are carried out on the premises, which means additional costs, a loss of valuable time and many other unexpected troubles.
When you contact the specialist company, the first thing you'll do is discuss the catering institution's operation and workloads, and your expected customer flow and future expansion plans. After a thorough analysis of the restaurant concept, a detailed technology plan will be drawn up that provides for various work areas and zones, lighting, ventilation and other system solutions. A professionally executed kitchen furnishing plan is a guarantee of efficient operations of the kitchen and the entire catering institution.
Planning of facilities and kitchen areas.
When establishing a catering institution, it is necessary to think about the layout of various facilities and areas, in order to facilitate the efficient work of staff, as well as the comfort of customers. As has been said before, it is important to understand the concept of a restaurant or cafeteria, as well as its main activity and the public to which the restoration institution is directed, because this will determine the necessary area for the kitchen and its distribution and how much space it will occupy. be necessary to assign to customers.
For example, when furnishing a catering institution that will do takeout, the customer area does not need to be very large. It should be large enough to seat several to a dozen people inside, with an area for a few people to eat their food. If you are thinking of opening a pizzeria, you will need a large kitchen, because pizza ovens and large preparation surfaces will be used. When it comes to equipping a kitchen for a large restaurant, all its work areas must be designed and planned in such a way that the staff does not have to spend energy having to walk long distances and everything is easily and quickly accessible. While working and moving around assigned zones, all workers should be aware of their workstations and not disturb colleagues working in other zones. For example, a waiter carrying a meal should not enter the meat or hot food processing area, because everything he needs should be arranged right next to the exit to the customer area.
Having to plan and combine all of this is no easy task, and can only be done by an experienced team of professionals, so don't waste time trying to do it yourself and expense trying to fix mistakes. The easiest and fastest solution is to let a specialized team take care of these things.

Furniture and professional catering equipment
To make a kitchen work more efficiently, it is necessary to place each piece of equipment and furniture in a suitable place, ensuring comfort and quality. The restaurant kitchen should not contain unnecessary items, only modern high-tech equipment and necessary professional kitchen furniture, accessories and tools.
When choosing furniture, specialists are recommended to pay attention to the following criteria:

• equipment durability and reliability,

• easy maintenance and simple operation,

• advanced energy efficiency technologies,

• the price of the equipment.
However, there are no universal rules about how a kitchen should be organized and what equipment should be available in a restaurant. Each case is unique, and designed based on the concept of the restoration institution. It is difficult for the owner of a catering institution to plan everything on his own, because the equipment of different manufacturers has different dimensions, according to the requirements of the manufacturer, a certain space must be left on each side of the equipment, and the area of ​​​​operation and access. provided, etc.
For example, when building a pizzeria, there will be more pieces of various equipment, starting with pizza ovens and pizza tables, and ending with vegetable cutters, dough mixers, and rollers, which must have a convenient and well-organized space. A restaurant that expects to receive a large volume of customers, and organizes events and receptions, must be provided with powerful equipment, induction stoves and, of course, powerful and properly installed extractor fans. All this restaurant equipment must find a suitable place in the kitchen.
Having available detailed and accurate technological plans and knowing the expectations and requirements of the owners of the catering institution, experienced specialists will draw up a kitchen plan approved by hygiene services that will provide all the necessary equipment, furniture and layout.
Furnishing the kitchen: everything from a single source
Another recommendation, which must be taken into account when designing a restoration institution, is to ensure that everything is purchased from a single specialized company. By buying all the equipment together instead of from five separate companies, the owner of a catering institution will have the guarantee that everything will match and will know who to contact if there is a problem.
However, the best solution is the possibility of purchasing the entire kitchen equipment and the complex solution, from the compilation of a technological plant, a wide range of equipment and its installation to commissioning to the kitchen equipment from a single source. . In this way, the installation of the entire kitchen will be carried out by a single company, facilitating a simpler and faster resolution of any incident. In addition, when buying from a specialized company, the risk of acquiring poor quality equipment is very low, since these companies usually represent trusted individuals and manufacturers.
What choices to make?
Furnishing a kitchen in a catering institution is not an easy task. An experienced company that offers a wide range of equipment and specializes in this area should be chosen, not only with the ability to provide high-quality equipment, but also take responsibility for their work and treat their customers with respect.
AUDORES is an international company specializing in the supply and maintenance of top-quality equipment for restaurants and shops. The company represents world leaders such as Lincat, Palux, Rational, Classeq, Winterhalter, True, Primax, Fagor, Williams Refrigeration and others, and offers a wide variety of modern and reliable equipment for restaurants and stores that meet the highest requirements of quality.