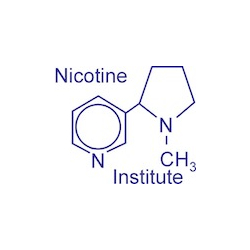 Invitation to a press conference: Risk reduction through alternative nicotine products
Expert calls for clarification instead of bans – recommended measures for legal regulation in Austria and the entire EU
Vienna (OTS) – Smoking is less and less accepted in our health-oriented society. However, some people cannot or do not want to stop using nicotine. For the first time, there are now also in the tobacco shops and the associated specialist shops – due to the ever larger range of alternative nicotine delivery systems – aids that can support long-term smokers in this step. This disruptive development is now putting the politically responsible on both a national and a European level under pressure to act. A new regulation is being worked on across Europe.
Many international experts criticize the fact that the current regulations in many European countries are not uniform and that they do not sufficiently take into account or even ignore the "Tobacco Harm Reduction" approach recommended by them. Instead of a rigorous ban policy, they are calling for specific information on substitute products such as e-cigarettes, tobacco heaters and tobacco-free nicotine pouches, as well as clear legal access and product regulations.
Press conference: Risk reduction through alternative nicotine products
Your conversation partner:
Univ.-Doz. Dr. med. Ernest Groman
Scientific director of the Nicotine Institute
Doctor and expert in smoking cessation programs
For more than 20 years organization of smoking cessation programs in cooperation with the Austrian social security agencies
Please register at wolfbauer-schinnerl@ewscom.at
You can put your questions to the lecturer online during the event.
We look forward to your participation!
Date: March 16, 2021, 10:00 a.m.
Location: Live Stream: http://events.streaming.at/nikotin-institut-20210316
Inquiries & contact:
Nicotine Institute
External press office: Mag. Elisabeth Wolfbauer-Schinnerl, EWSCOM
Mobile: +43 676 6357 399, email: wolfbauer-schinnerl@ewscom.at