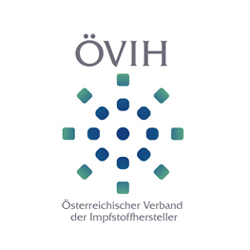 Invitation to a virtual press conference – FSME: What can be done against the increasing number of illnesses?
Vienna (OTS) – In 2020 the TBE case numbers were higher than in more than 30 years. A significant proportion of those affected will have to struggle with the consequences for a long time to come. However, TBE (early summer meningoencephalitis) is not fate. There is a tried and tested vaccination, but it also has to be refreshed regularly. You can and should be vaccinated against TBE even during the pandemic.
At the virtual press conference on March 17, 2021 you will find out
What one suspects behind the high TBE case numbers in 2020
Which group is particularly hard hit by a TBE disease
Whether or how you can get a TBE vaccination in parallel to the COVID-19 vaccination
Why it makes sense to seek advice from the pharmacy in advance
date: March 17, 2021, 10:00 a.m.
Link to the live stream: http://events.streaming.at/fsme-20210317
Your interlocutors in alphabetical order are:
Mag.a Renee Gallo-Daniel (Moderation)
President of the Austrian Association of Vaccine Manufacturers (ÖVIH)
Mag. Pharm. Dr. rer. nat. Gerhard Kobinger
Member of the Presidium of the Austrian Chamber of Pharmacists
Univ. Prof. Dr. Herwig Kollaritsch, DTM, ZRM
Specialist in specific prophylaxis and tropical medicine, specialist in hygiene and microbiology
Priv.Doz. Dr. Bettina Pfausler
University Clinic for Neurology, Neurological Intensive Care Medicine and Neuroinfectiology, MedUni Innsbruck, Tyrol Clinics
Dr. Rudolf Schmitzberger
Head of the vaccination department of the Austrian Medical Association & resident pediatrician
Virtual press conference FSME: What can be done against the increasing number of illnesses?
We look forward to your registration at warter@finefacts.at
Date: March 17, 2021, 10:00 am – 11:00 am
Place: virtual
Vienna, Austria
Url: http: // http://events.streaming.at/fsme-20210317
Inquiries & contact:
Mag. Sonja Warter, MSc
wait@finefacts.at
M: +43 650 2703929
Mag. Uta Müller-Carstanjen
Mueller-carstanjen@finefacts.at
M: +43 664 515 30 40