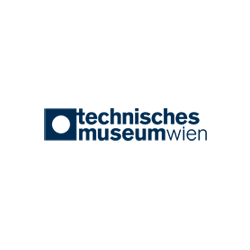 miniXplore – where games become STEM enthusiasm
Technical Museum Vienna opens new family area
Vienna (OTS) – In the miniXplore the focus is on playful exploration – without operating instructions and without "right" and "wrong". In this way, children and adult companions can dare to approach MINT topics (mathematics, computer science, natural sciences and technology) without inhibitions and with a lot of fun and excitement.
The new adventure exhibition for families with children from 3 years of age awakens the joy of experimentation and the urge to move, because a diverse landscape of movement and numerous interactive stations await curious researchers on 500 m²!
In addition to technical and scientific understanding, the interactive stations also promote skills such as communication, cooperation, creativity and problem-solving skills. The artistic and architecturally varied design of the room also supports the children's joy of movement and discovery on different levels.
The new family area is part of the exhibition format on research, innovation and technology, which was created in cooperation with the Federal Ministry for Climate Protection, Environment, Energy, Mobility, Innovation and Technology (BMK).
Further information: https://www.technischesmuseum.at/ausstellung/minixplore
Press presentation "miniXplore"
Due to the Covid-19 pandemic, the press presentation is taking place with a limited number of participants. Participation is only possible with confirmed accreditation. Distance and FFP2 mask requirements apply.
Registration by email: presse@tmw.at
Date: 25.03.2021, 10:00 a.m. – 11:00 a.m.
Place: Technical Museum Vienna
Mariahilfer Strasse 212, 1140 Vienna, Austria
Inquiries & contact:
Technical Museum Vienna
Madeleine Pillwatsch
++ 43 1/899 98-1200
Press@tmw.at
www.technischesmuseum.at/presse