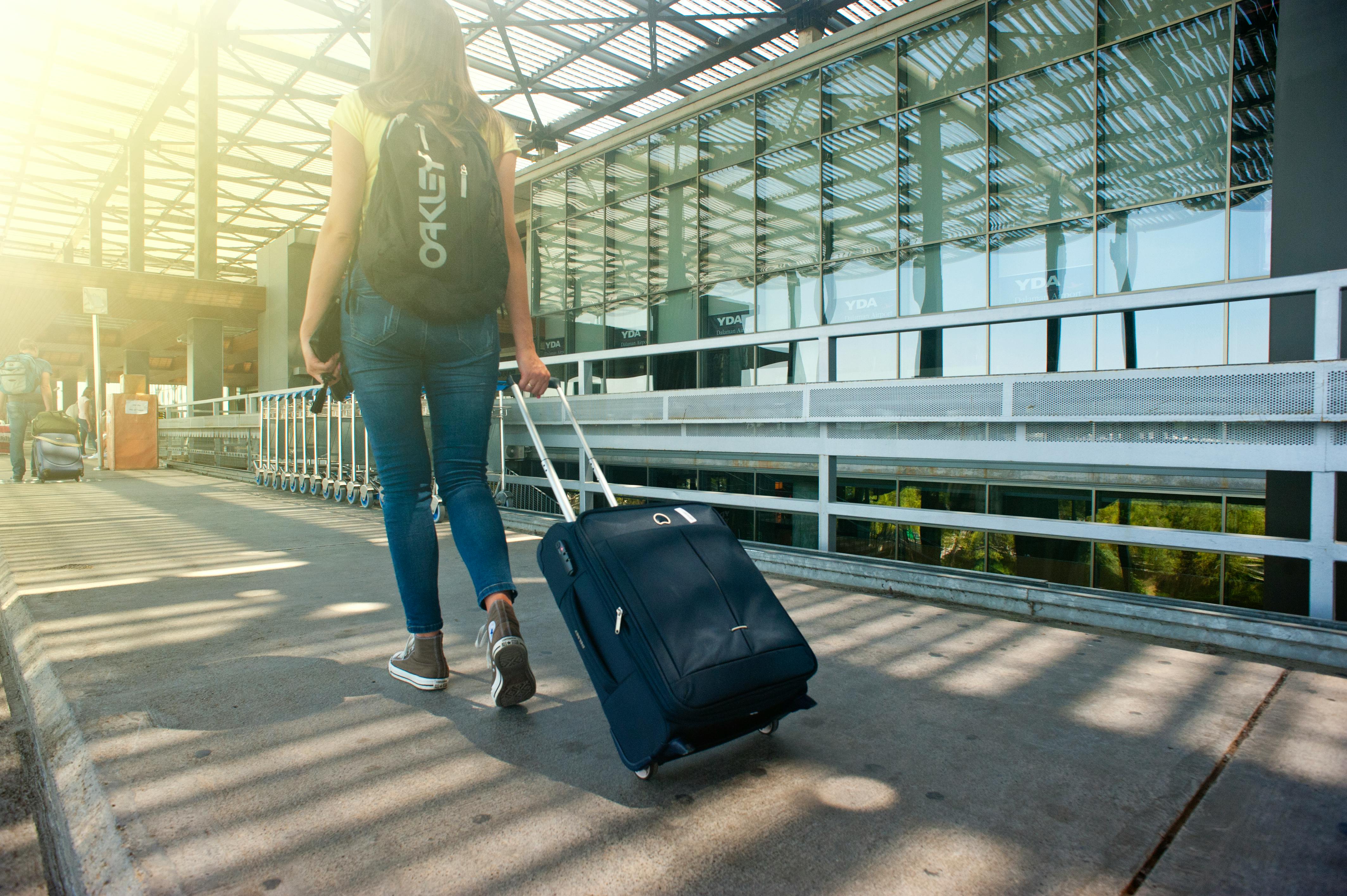 Online Dating Walkthrough
Internet dating is an amazing phenomenon. Today, Internet dating sites in the US receive more than 60 million visitors per month. There are now many hundreds of dating sites on the Web. Why such tremendous growth in this business? Simply because it is an easy and efficient way to meet members of the opposite sex. Regardless, it certainly has to beat the old-style singles services, bar scenes, etc.
However, before you get too involved in internet dating, a world unto itself, please take ten minutes to read this article. I have some important suggestions for you that can save you a lot of frustration. I also have some important warnings to keep you out of trouble.
There are now two main types of online dating sites, the so-called megasites, like AmericanSingles.com, Match.com, and eHarmony.com, and then there are the niche sites.
These megasites cater to everyone, old and young, across the country and have hundreds of thousands of members. Niche sites, on the other hand, target narrower market niches such as Jewish singles, Christian singles, Black singles, singles over thirty, older singles, etc. It's really just a matter of preference whether to join the big megasites or a small niche site, or both. One thing they all have in common is that you will be charged a membership fee, shortly after your "free" signup.
You probably know how all these sites work. To get started, you fill out a profile (some call it an "essay," but please don't write an essay) about yourself and your interests, etc., and then upload your ridiculously flattering photo. Then you wait for some fish to take the bait, or you can play the role of the fish yourself and send emails to members of your choice who you think look and sound interesting.
Sites almost invariably allow you to "search" for members who meet your specifications in terms of age, education, location, religion, and other factors.
Women rule in online dating. Reportedly, women who email men get more than 96% responses. Men who email women get only about 20% of responses. However, it is important to realize that cyberspace can be a much more dangerous territory for women than it is for men. First, men tend to lie more than women, particularly about their marital status. A man can completely misrepresent himself on a dating site, even to the point of uploading a picture of someone else. Women rarely do that kind of thing. (However, women tend to post younger and thinner photos of themselves, which is much more forgivable.) A man can often simply describe himself in terms he thinks women want to hear: lying about his education, profession, age, job. , even about the fact that he has three children who are teenagers.
Why do men do this when sooner or later the truth will be discovered? The answer is that many men who use dating sites are not necessarily looking for long-term relationships.
But the worst danger for a woman is getting involved with a violent or unbalanced man, and yes, there are some of those too. Therefore, ladies, it is extremely important to avoid giving the men you correspond with on dating sites any personally identifiable information until you are sure who you are dealing with. Although you may not know it, you can now be identified over the Internet very quickly by someone who knows very little about you, perhaps as little as your first and last name. And you can certainly be identified by your phone number.
On the contrary, it is very important that you insist that the man identify himself. He should not resist giving you his full name and address. If he resists, something is probably wrong, as if he is already married. Once you have your name and address, you can run a quick background check online for only about $50, using a service like Intelius. This will include a criminal background check and will also give you an idea of ​​his financial status because it will tell you if he owns a home and, if so, what it is worth.
Unfortunately, it probably won't tell you if you're married or divorced, or if it does, your coverage will be limited to just a few states, like Florida and Texas, that make this kind of information readily available through databases.
However, if you haven't already, you can download our free eBook, Marriage & Divorce Records, USA (MarriageDivorceUSA.com). This eBook provides government URLs and phone numbers for almost every county and state in the US. Using it, you can verify your marital status reasonably thoroughly (although never with 100% certainty, since someone can marry or divorce anywhere).
Assuming you meet someone online that you find interesting, you'll probably accept a date. Always do it in a public place where other people are around. A cocktail lounge is good, or a restaurant. (Not an early morning bagel shop, please. I often sit next to online daters at 8:30am at the bagel shop I go to, and I hate it. I pick a place where there is reasonable privacy).
I used to wonder why so few dating sites offer background checks on their members. So I called a couple and asked. They both said the same thing, because they were afraid that it would "alarm" their members. They are afraid of giving the impression that there is something to fear from online dating. Of course, especially from a woman's point of view, there really is something to fear. What if the person she agrees to meet and possibly enter into a relationship with is a convicted felon? So again, I recommend that you seriously consider doing an online background check before your first date. (Our first report in our Web Search Guides series covers online background checks in detail.)
Online dating: some tips
– Men should be very careful when emailing women on dating sites. Why? The reason is that they can inadvertently enter a conversation with a minor, even to the point of setting up a date, and this can have very serious consequences that you do not even want to think about.
– From a woman's point of view, the big question is: Are you telling me the truth? Especially when it comes to her marital status. Here are some clues that he's married: he doesn't provide a photo (so his wife or one of her friends won't see it online); he will not give address or telephone number, or only his cell phone number; never available on weekends or saturday nights, only during the business day. But while a man he's exchanging emails with shouldn't hesitate to provide him with some personal information, he should never give his full name, address, or phone number until he's sure he's up to the task.
– For more tips on safe online dating, visit saferdating.com
– Most online dating sites allow you to block emails from people you find unpleasant. Visit haltabuse.org for help dealing with someone who harassed you. If you have a really serious situation, try cyberlawenforcement.org.
– You must recognize that it is easy to take someone's picture from a dating site. So the photo you submit could possibly appear anywhere. It is unlikely that someone will pick it up; even so, it is not impossible.
– Nearly 85% of women beautify their photos online, so men, don't be too surprised if it doesn't look what you expected. Be decent.
– Seven out of ten online dating participants are men. Unfortunately, a large proportion of them are married and just looking for adventures or maybe cybersex. On the other hand, a significant proportion of online women are also not looking for relationships. They are running online scams, trying to extract money from lonely men. For both men and women, a great rule of thumb for online dating is: Never send anyone money unless you're buying something.
– Did you know that on most major online dating sites, you can easily check someone's search activity by viewing their profile? You can also check to see exactly who has looked at your profile.
Most experts agree to the following guidelines when dating online: (1) Beware of people who start telling you their problems right away; (2) Beware of minors posing as adults; (3) Never provide information about your personal finances, such as how much money you make, whether you own a home, etc.; (4) Don't give out your home address/phone number right away and don't let the other person meet you for a first date at your home; (5) Don't send money to anyone: (6) Don't take rejections personally, just move on. And if you need to turn someone down, do it tactfully ("I've decided to get back together with my boyfriend," etc.); (7) Try to find out as much as you can about someone before agreeing to a first date; Internet can help.