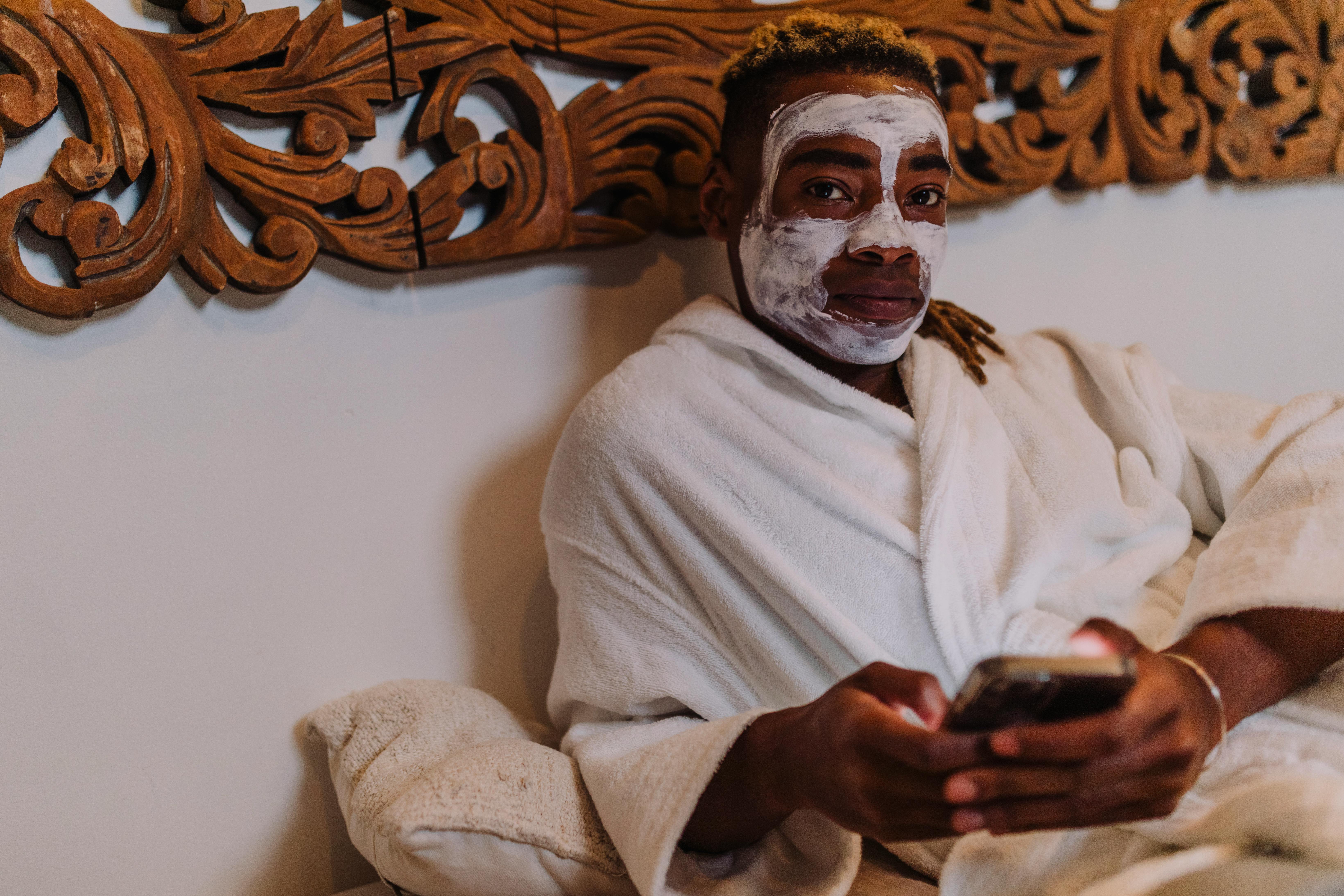 Stories of 'new normal' of determination, resilience and perseverance
It has been 8 months since the Philippines registered its first case of coronavirus on January 30, 2020. Everyone's life is at stake if it becomes infected. As the registered cases increase, the level of anxiety and depression accelerates. Many commercial establishments are losing income; workers lost their jobs; Unemployment and poverty follow, students adjust and cope with their current learning modes, and of course the country's front-line workers and healthcare workers who are risking their lives. All people around the world are affected and are adjusting to this so-called "new normal." Every movement has its restrictions, wear those annoying masks or face shields and observe social distancing. And for 8 months, we still haven't developed a vaccine. While everyone complains, they stay at home and pray; there are those who chose to fight despite the situation. These types of people are the type of people that we must always keep on our side. These types of people are a source of hope and inspiration. His strength, determination and resilience against the pandemic is something we should all have.
For today's article, we have chosen to feature three different people with their stories of determination and resilience despite the pandemic.
First of all, we have Dr. Carmina Fuentebella, one of those countless brave healthcare professionals who fearlessly got in the way and battled Covid-19. At UST Hospital, where he works, he saw up close how the virus can destroy the human body and how patients who got sick from Covid-19 needed care. Finally, she contracted the disease herself before her 27th birthday, which she celebrated as a Covid-19 patient. There she was placed in an isolated room that was very similar to her patients when she was attending. In her interview with INQUIRER.net, Dr. Fuentebella recounts her struggle to survive and defeat Covid-19. She narrates how difficult it was in an isolated room where she felt like she was being slowly killed, she could literally feel the clock tick every second. She almost lost hope and even asked God why she had to suffer such misfortune, because she was only doing her job as a doctor. She almost wanted to give up.
In celebration of her 27th birthday, she said she had no expectations, but when she woke up in the morning she saw nurses putting up a "Happy Birthday" banner on the walls. And his friends came to bake cakes, and residents of the same apartment even came and sang a "Happy Birthday Song" fully dressed in their PPE. He also received many video greetings than on his last birthdays.
Dr. Fuentebella was also asked if, after her recovery, she could return as a pioneer, and she said yes, and said that it is the job of a doctor to take care of their patients, but that it takes more than knowledge of medicine to heal completely. those who are suffering. And with empathy, she hoped to let her patients know that they are not bearing the brunt of their illness alone, that there is someone who will fight with them, in the same way that all those people who did with her. There she prayed for a faster recovery and was grateful for her friends, relatives, families and others who are always there for her. Now, she had already recovered from the Coronavirus and was regaining strength to fight again.
The way he risked his life and fought Covid-19 just to be with his patients and take good care of them is a story of perseverance, courage, and endurance.
Next on the list is Ms. Lorena S. Mendoza, a 46-year-old public school teacher from Langkaan Elementary School. For 26 years, Ma'am Mendoza has handled the Philippine issue and has handled different generations, some of whom are already descendants of her former students. A typical classroom teacher, but her younger colleagues would always admire how her devotion to the profession has not changed over the years. In March 2019, Mrs. Mendoza was diagnosed with breast cancer. She underwent a medical operation in April of the same year and took a 7-month leave to recover. In January 2020, she was reinstated from service although against her family's wishes. According to her, the pain of suddenly being in a class during the week during her leave is harder to bear compared to any medical procedure she has undergone. It is more deafening to hear the silence in the morning compared to the noise of the students that you have become used to over the past decades.
As Langkaan Elementary School adapts the modular and online distance learning modalities for the 2020-2021 school year, Ms. Mendoza initially enlisted those who will handle the modular classes. According to her, using technology or devices would be difficult for her as a reason of choice for modular learning. Your health is in danger. Soon, she would be laden with various modules printed on her disk, and this forced her to switch to online learning.
Ma'am Mendoza had signed under the list of students who will deliver via online. She knew this was going to be difficult. She was inspired by her younger colleagues and challenged herself to persistently learn along the way with her cell phone and laptop, supplementing Division and school trainings with self-directed learning. He would also ask his kids who are tech savvy for help.
Mrs. Mendoza, knowing the brilliance of technology, proudly shares her production with her colleagues. Thus, earning their respect for her deep and sincere commitment as a teacher.
And there, Ms. Mendoza, an experienced teacher who is currently fighting cancer, doing her best in learning with the use of technology to ensure the continuation of learning for her students.
At a time like this, we need people like Mrs. Lorena S. Mendoza. His commitment and dedication through thick and thin for the love of teaching is excellent. This is another story about determination and endurance.
Lastly, we have Louie Animas, an entering 10th grade student from UP High School in Iloilo, who sold cashews to buy the gadgets he needs for the upcoming school year. He recounted how he was able to overcome the impacts of the pandemic and how concerned he was when he heard on the news that next school year it will be online and it will be in distance learning. They do not have the necessary devices for this type of learning arrangement and they are not financially stable either. Instead of thinking of it as a problem, see it as a challenge.
He said he had to be optimistic and productive, then he finally decided to sell cashews with two goals in mind: first, to raise funds to buy the tools for this next online class, and second, to help his shoppers strengthen their immune systems. as a way to fight Covid-19.
His sales journey was not an easy one, but then he was persistent and determined to achieve his goals. Initially, you have around 5, 18, 20 kilos of cashews to sell and it turned into a massive 75 kilos sold.
He also thanked the generosity and full support of his family, friends, trainers, anonymous donors, ASTROFIL Spain-Philippines and the UPV community who gave him strength to sustain his project on the path that made it a success.
The stories of determination and endurance mentioned above can encourage and inspire us at times like this. Each one was not born a fighter, but chose to be one. Difficulties made them warriors. If they can do it, then you can.
Have hope. Work harder. And succeed!