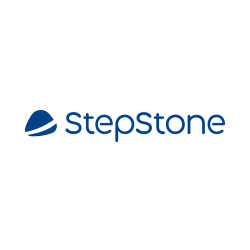 AVISO 17.3 .: StepStone media talk about the working world Corona
For the StepStone job report, 2,000 people were surveyed and the impact of Covid-19 on job search and the world of work was examined. On March 17th we present the results.
Corona has been determining our working world for a year. Dissatisfaction reached a record high. Some manage the switch to remote better than others and almost every third person would welcome a general vaccination requirement by the employer. Government measures are not complied with at every tenth workplace, but most companies do well when it comes to crisis management among employees.
We invite you to take a look around our digital job fair "Your Next Step" and to find yourself in the virtual press lounge at 10:15 am. Enjoy the brunch * delivered to you personally while we present the results to you.
Invitation to the media discussion "Working World Corona"
on March 17th at 10:15 a.m.
With the job report, the StepStone online job platform examines decisive developments in the areas of the labor market, job search and cooperation in Austria during the crisis triggered by COVID-19. For the study, 2,000 people were interviewed in February 2021. The results of further surveys carried out by StepStone between March and August 2020 are also included.
Discuss the results:
Dr. Conrad Pramböck, Salary expert
Dr. Michael Leitner, Labor law expert
Thomas Hiesberger, Country People & Culture Manager for IKEA Austria
Nikolai Dürhammer, Managing Director StepStone Austria
We ask that you register by Monday, March 15th at [email protected]. You will then receive your personal access to the virtual career event "Your Next Step" and the invitation to the Zoom meeting, the press materials (study and press information) and * your personal trade fair catering, depending on regional availability, to the postal address provided.
StepStone media talk "Working world Corona"
Presentation of the study StepStone Job Report 2021
Date: March 17, 2021, 10:15 a.m. – 11:30 a.m.
Place: Virtual, Austria
Inquiries & contact:
Mag. Corina Drucker
Press officer
+43 1 40500 6860
StepStone Austria
Prinz-Eugen-Str. 8-10, 1040 Vienna
Press@stepstone.at