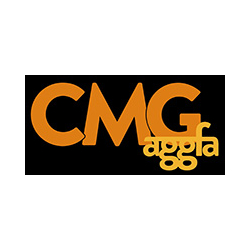 INVITATION: CMG FIBERDAY ONLINE
Politics and strategies for the necessary fiber optic expansion in Austria
Vienna (OTS) – The Action Group Gigabit Fiber Access (aggfa) the Computer Measurement Group – Austria & Eastern Europe (CMG-AE) invites you to CMG Fiberday Online with the main topic:
"Politics & Strategies"
Date: Tuesday, March 23, 2021
Time: 9 a.m. – 3 p.m.
Location: Online (Details via registration)
The long-awaited draft of the new Telecommunications Act (TKG 2003) is now in circulation for assessment. Immediately there were many loud reactions. The individual groups naturally assess the new bill according to the economic advantages or disadvantages to be expected in each case. However, the greatest attention should be paid to the nationwide expansion of fiber optics in Austria! Despite numerous efforts at all levels (federal, state and local authorities), Austria is still far behind in terms of fiber optic infrastructure (FTTH – Fiber To The Home), both in the EU and in an international comparison.
A comprehensive fiber optic infrastructure is essential for the future development of Austria as a place to live and do business. This applies to both mobile communications with 5G and the spread of innovative services and media offerings, which each require high-performance and low-latency transport connections based on fiber optics. Contrary to the widespread assumption that a lack of broadband supply is only a problem in rural areas, it should be made clear here that there are also not a few white spots waiting to be developed in cities – including Vienna.
Naturally, the current pandemic is not helping to accelerate infrastructure expansion. Nevertheless, investments must not dry up right now, as the desired area-wide fiber optic network is a critical infrastructure of the information society. In terms of forward-looking services of general interest, the effective provision of further funding must be ensured and, moreover, used wisely.
The upcoming CMG Fiberday Online is the first major event of the CMG / aggfa exclusively is carried out virtually. The experience from previous smaller conferences has encouraged the organizers to take this step. More than two hundred participants and top-class speakers from politics, public administration and industry are expected. The fiber optic and telecommunications industry is also prominently represented again.
The CMG Fiberday Online program includes a detailed fact check on fiber optic expansion and the new TKG, presentations on current projects, provides information on further standardization efforts as well as the concept of Open Access ID and provides insights into the FTTH plans of the individual political parties. International perspectives find their place in the series of lectures, as well as the ongoing topic of the convergence of mobile communications (5G) and fixed network.
You can find further details on the agenda, the speakers and registration online at:
www.cmg-ae.at/event/cmg-fiberday-online or fiberday.at
CMG FIBERDAY ONLINE
The fiber optic event in Austria.
For the first time exclusively online.
Focus: politics & strategies
Background to the new TKG
Data & facts on fiber optic expansion (Austria brings up the rear!)
Are important funds in danger of drying up in times of pandemics?
No 5G without fiber optic infrastructure!
Convergence of cellular and landline networks.
Date: March 23, 2021, 9:00 a.m. – 3:00 p.m.
Place: On-line
Online, Austria
Url: http://www.fiberday.at
Inquiries & contact:
Johannes Zeitelberger
Computer Measurement Group Austria & EE (CMG-AE)
T: +43 664 246 2050
E: jlz@cmg-ae.at