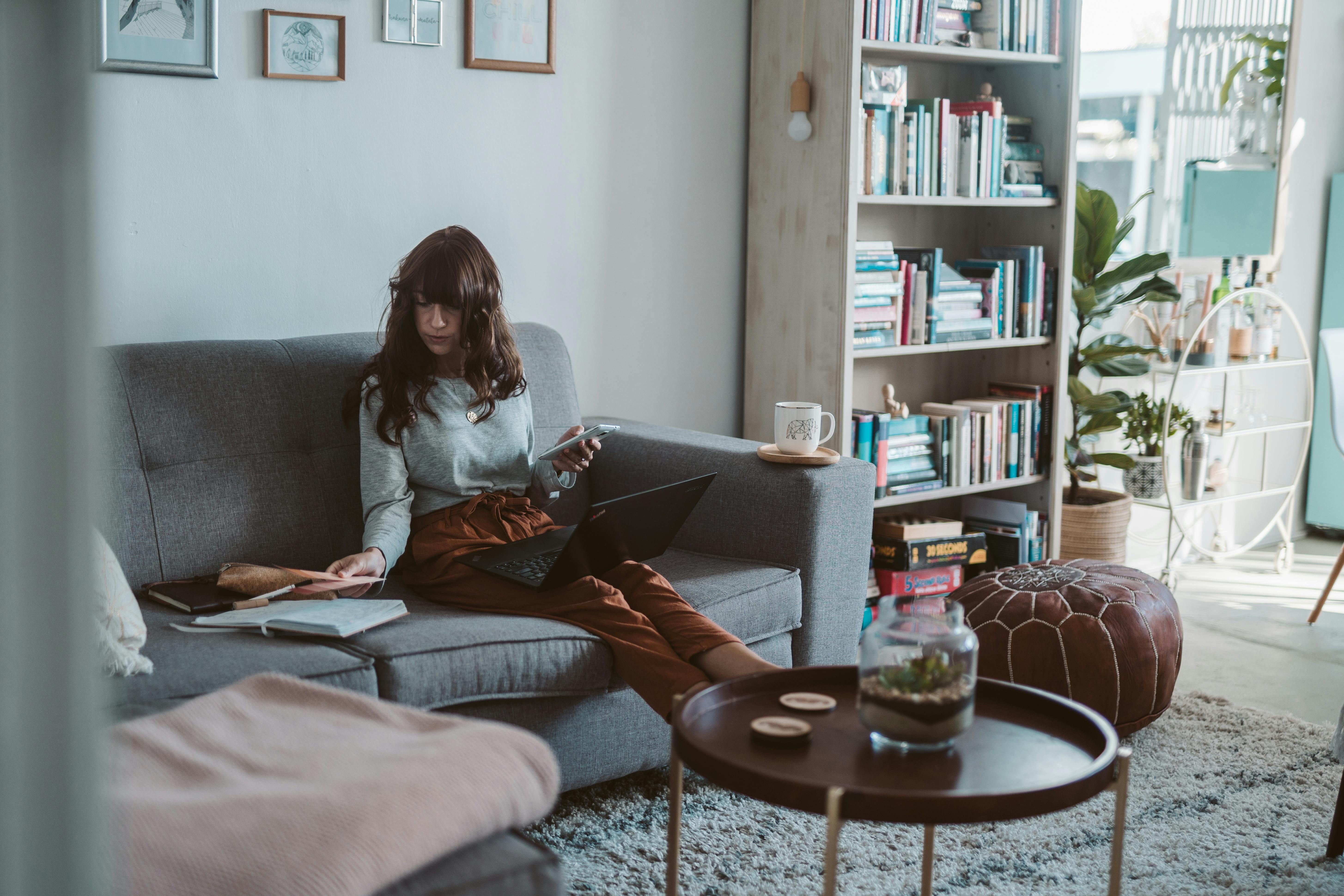 There is some magic in Cape Town!
In the late 1970s, David Gore was studying law at the University of Cape Town and earning a living entertaining young audiences with his magic and illusion performances. With him, his fellow student and entertainer Jonathan Proctor.
The two UCT students noted a great desire to learn 'magic' among young people and discussed the possibilities of teaching these young people through small formal classes. They formed a structure for the lessons, settled into a couple of rooms at their entertainment business premises, asked for additional help, and began to make a dream come true.
On February 23, 1980, the 'College of Magic' opened its doors to its first students, thirty-four. David and Jonathan were joined by Marian Williamson, bringing the faculty to three items, but the numbers were destined to grow very fast.
It was clear that this small organization was attracting a lot of attention, and before long David Gore left the legal profession behind and assumed the position of Director of this unique academic institution in the world.
Growing fast
Demand and student numbers grew, and the need for a bigger house led to a beautiful Victorian house in Claremont, Cape Town, where they established the Center for Magical Arts. The twenty-five volunteers who enriched the staff out of passion and enthusiasm alone now teach 180 students part-time. Lessons are every Saturday and some weekdays by appointment. Classes are spread across a six-year program leading to a degree in magical arts. The age of the students ranges from six-year-olds to adults newly enamored with the dark arts. Many different courses are offered and the range of skills taught includes sleight of hand, illusion, juggling, theatre, mime and clown, puppetry, ventriloquism and theater production. A learning path that leads students to become not only expert magicians but also complete and skilled entertainers.
'Each student is nurtured, encouraged and equipped to find their unique style – said juggling teacher and science teacher Michael Barta – we not only train an expert illusionist, we develop a character. People sometimes come here with a confused perspective on magic, associating it mainly with birthday parties and cheap tricks. Magic is a wonderful medium that opens the mind to a different perception of the world and of science.'
However, the most marvelous feat of the College of Magic remains to be said. It is a marvel that goes beyond tricks and illusions, and reaches the marginalized area of ​​the community in a concrete and practical way. It is in front of the eyes of everyone who has entered the Victorian residence on Lansdowne Road at least once. It's the amazing way the school brings together members of every kind of culture and ethnicity, both from the townships and from the upper-class suburbs. It's the way David and his staff win every day over marginalization and racism, giving everyone hope to change their lives and life in their community.
'Our school has been multiracial from the beginning, Principal David Gore told us, we gave people the opportunity to be involved in different races during apartheid. Diversity is a powerful force for transformation that South Africa sorely needs."
magic for the community
'In 2000, the year the 'Magic in the Community' Project was formally established, we began seeking help to finance students who could not afford our tuition. Over the years we have been supported by various sponsors, and oversee by professional Arts of Magic artists, including world famous Siegfried & Roy, who often contribute to our fundraiser.
The Project helped David bring together more and more members of disadvantaged communities, in an effort to expand the cultural diversity of the participants and as a way to provide opportunities for students living in those communities.
'The most important contributor,' continued David, 'comes from people who support a specific student. Many of our graduate students, for example, choose to contribute to the growth of the school by volunteering here as teachers and paying for another student's education.'
As in the case of Guy van der Walt, who after completing the six-year course at the school signed up as a part-time volunteer instructor. He also chose to sponsor Phumile Dyasi on a monthly basis and closely followed her growth within the organization from student to mentor. Phumile lived with her family in Khayelitsha and during her time at the College of Magic she benefited from the practical skills she was taught, as well as the social development that would equip him to achieve her own change later on.
Phumile comes from a background where she faced many life challenges, and through the support and strong foundation she received from the College of Magic, she has risen above her troubled background. In 2009 she received a scholarship from the University of Cape Town to study Film, Media and Journalism. After completing her training as a teacher and instructing a new generation of wizards, she has begun sponsoring a student of her own.
In David's opinion, this aspect of his work is of the utmost importance. 'Today, out of 180 students, 108 come from municipalities. Young people who mentor children can really make a difference, providing a role model for them, bringing a very positive force into their lives.'
But even after the changes and development that the College has undergone, the number of places for new students is limited. In order to make the best possible choice, the College interacts with the life orientation teachers of the schools to identify those students who can get the most out of the Project. They invite them to attend the College lessons and for the first six weeks they teach them the basics and at the same time test their attitude and reliability.
The benefits that these students will gain go far beyond the skills to become illusionists-performers, which can still become a source of income for them and their families.
'Children – explained Marian Williamson – develop self-esteem and begin to believe in their dreams. For many of them, this is their first experience in a well-organized and well-resourced school. They interact with many different other children, often from different backgrounds and cultures.'
And Marian is not the only one who appreciates the impact of this project. An executive summary compiled by Jean and Phyllis Baxen of the University of Cape Town states that the teaching of magic spreads a wide range of benefits. In such a multiracial situation, for example, 'the result is that stereotypes have been shattered on both sides of the dividing line'.
The academic benefits involve increased curiosity and creativity, improved reading proficiency, and the ability to find solutions to problems. Coming from a community that often speaks only their tribal language, while learning the magical arts, students improve their English and communication skills.
Also, many magic tricks depend on understanding the underlying math or science concepts, and children enjoy learning these concepts in a fun new way. And math and science are also taught through another community service project, the Magic Classroom. Here Michael Barta and Marian Williamson used magic to 'provide inspiration and sow much-needed seeds for students and educators', as the director put it.
The Magic Classroom is now five years old and has seen more than 15,000 preschool and primary school students attend its lessons. It takes place during school hours, on weekdays, and students from marginalized areas are provided with bus transportation by the College through its sponsors.
The teaching of magic is a concrete resource for the community, but the list of benefits that the School of Magic brings would never be complete without mentioning the many students who selflessly give their time in numerous charitable performances, such as the Children's Magic Festival that the school itself puts on.
Opportunities abroad
The College's goals and the opportunities for its students go far beyond the local reality of the school. Every year, international guests are invited to perform and interact with the students, and last year the students had a special reunion with world-renowned magician Joshua Jay accompanied by comedian Maxwell Murphy, who wrote about the university on his blog: 'One of the coolest things about the College of Magic is that the professors are virtually all alumni. This is a group of some of the best guys and girls you could ever meet. They love college so much that they have returned to teach and contribute after graduation.'
Through the school's cooperation with other players in the world of entertainment, the most active students get involved in projects of international relevance. Last year, the World Magic Seminar in Las Vegas, Nevada, was attended by five of the College's students. Olwethu Dyantyi, who was among them, said that 'Vegas meant a lot to me because now I know I can start a career in magic. Performing on stage with other good magicians from other countries shows that I can do it too.'
In April, Make Believe, an award-winning documentary about the experiences of six adolescent outsider magicians, made its appearance in American theaters. Among the stars of the film were Siphiwe Fangase and Nkumbuzo Nkonyana from the College of Magic.
To finish the count of just a selection of the most important events of the last years, in April 2010 the school produced Imagine!, an incredible live show that involved more than 70 artists, close to 100 costumes, 20 large-scale illusions, more than 150 backstage technicians, builders, 'parents' and artists.
"Carrying out such a huge undertaking, as Marian Williamson put it, on a barely existent budget, not enough time and incredible pressure, sometimes the show is more exciting backstage than inside!"
The College of Magic never turned down a challenge, never stopped in the face of difficulties. David Gore and his extraordinary staff have continued to serve their students and their community for 31 years, no matter how ambitious the goal or how dangerous the path.
As in the best tradition, the show must go on!